Centro de Democracia Participativa
Center for Participatory Democracy

Amid strikes, resistance, and protests, the country's politicians legislate and keep the country in the status quo without taking into account in all its dimensions the ideas or concerns of the people. Currently, there is no permanent place where citizens can meet to organize and discuss their ideas on alternative strategies to the solution of socio-economic environmental-political problems. Occasionally, when opposition arises, a place is ephemerally occupied in response to a particular situation.
I propose to develop a venue for complementary parallel participatory democracy, apart from partisanship and representative government. Strategically located in the heart of San Juan, the site is adjacent to the Judicial Court and in close proximity of the Financial District, organized community groups, major Universities, and office buildings.


Study Abroad Research Collective

CIUDADLAB is a nonprofit (PR) research, design, and action-driven platform about the contemporary city. Since its beginning in 2004, it has researched a variety of city contexts such as Orlando, Moscow, Rio de Janeiro, Sao Paulo, Brasilia, and Santiago. In 2012, CIUDADLAB founder Oscar-Oliver Didier and sixteen researchers traveled to Berlin to evaluate a city whose heavy historical past has rendered it a case study for understanding new modes of handling crisis. The team's findings were presented in an exhibition in written, graphed, and video form, highlighting Berlin's economy, urban landscape, aesthetic, demographics, memory, and body at the Cuartel de Ballajá in Old San Juan, Puerto Rico. The research project was divided into three parts: a three-month research & planning effort from Puerto Rico, three weeks of in-field documentation in Berlin where we interviewed different professionals (urban planners, historians, curators, architects, and professors), and concluded with three months of developing the content for the exhibition and publication. My responsibilities in this project included researching; recording, co-directing, and editing of the documentaries; content creator in the form of photographs, infographics, and a 7'x7' map stitching that was printed and mounted at the exhibition displaying our investigation routes and findings. Model Making Workshop Internship

Chemaquetas is an architecture model and props studio where I worked as part of a team to complete architectural models. I learned how to operate a 3D printer and laser cutter in addition to improving my model building abilities under the guidance of one of the best architectural model makers in Puerto Rico.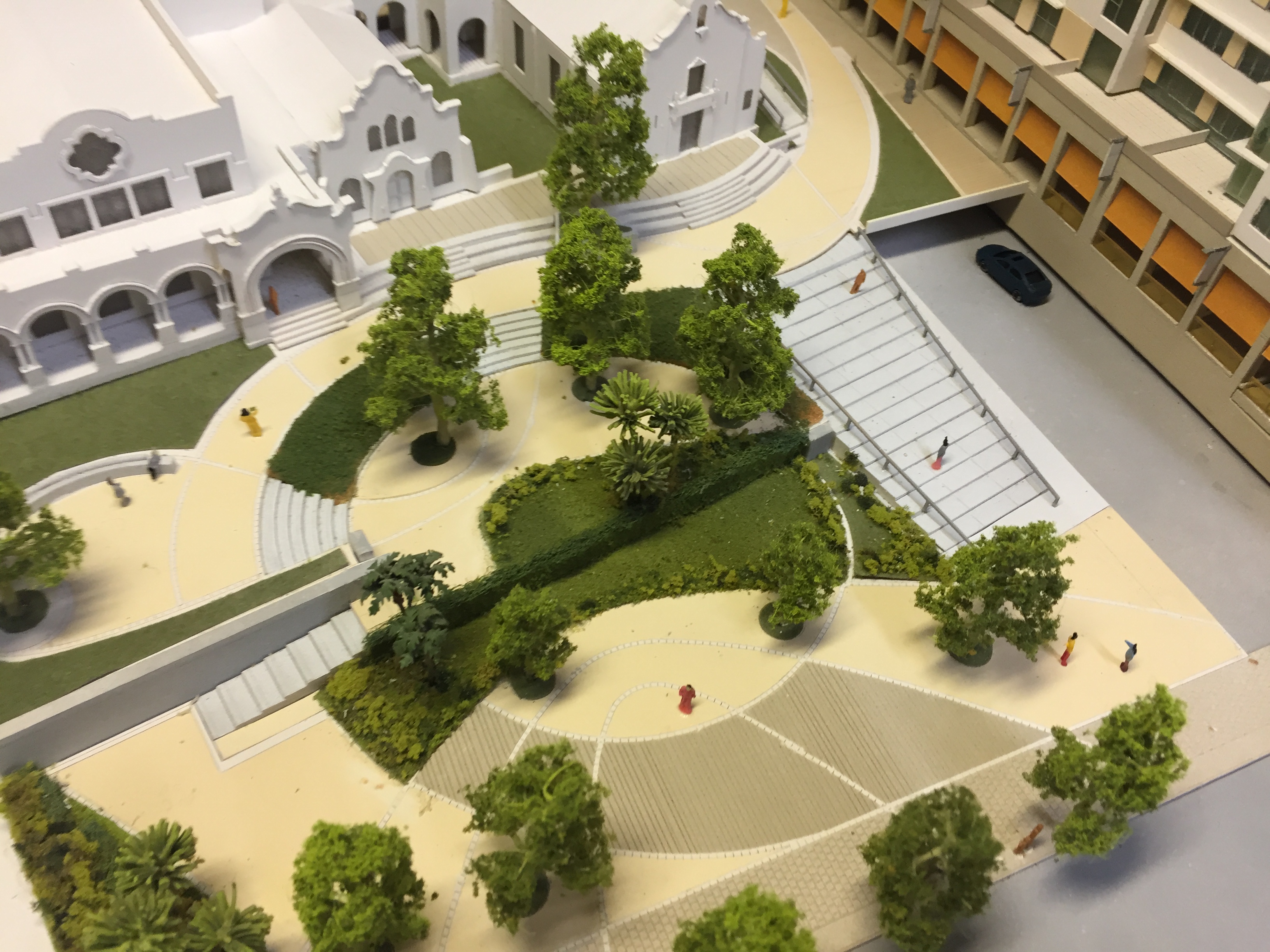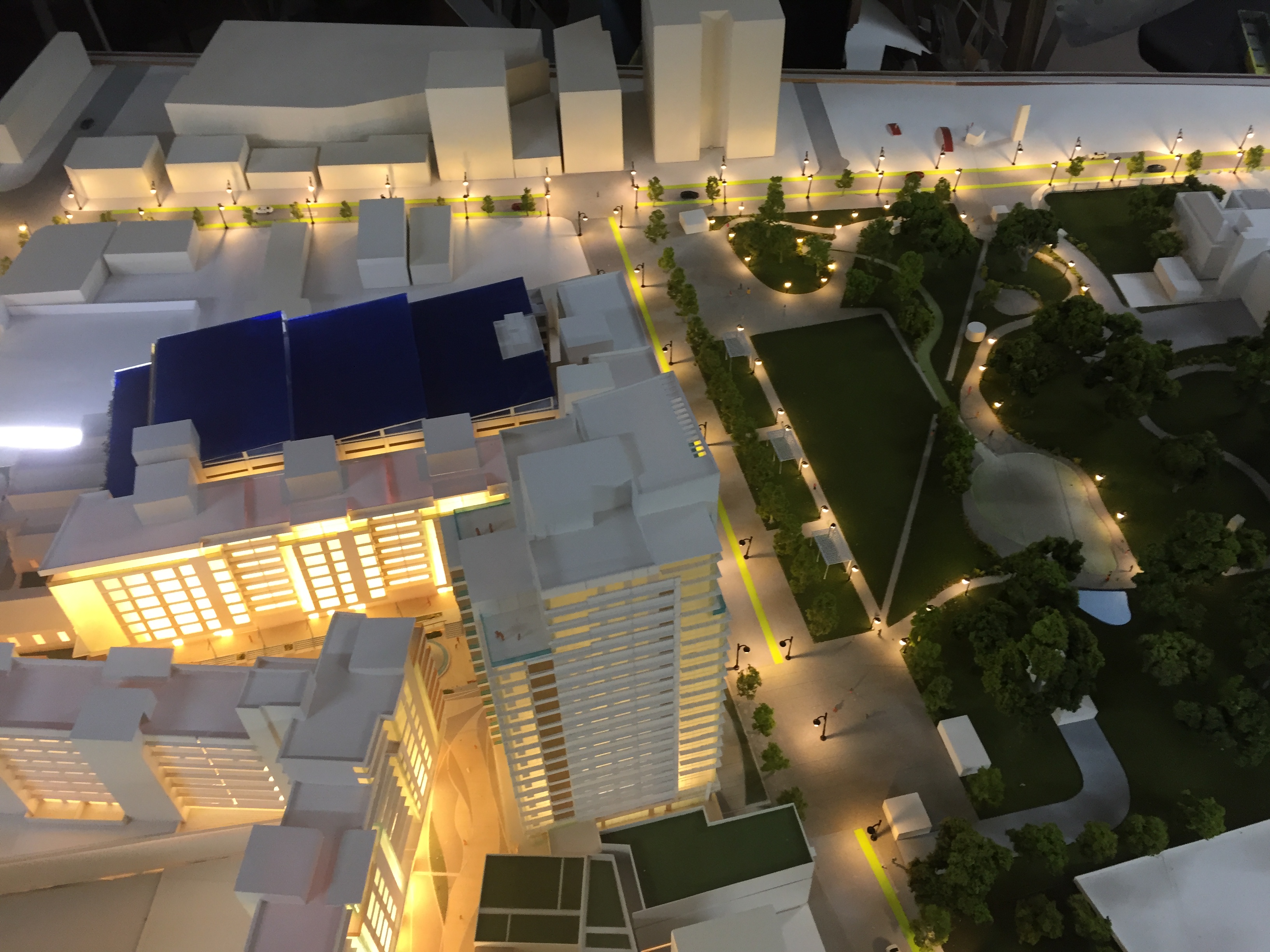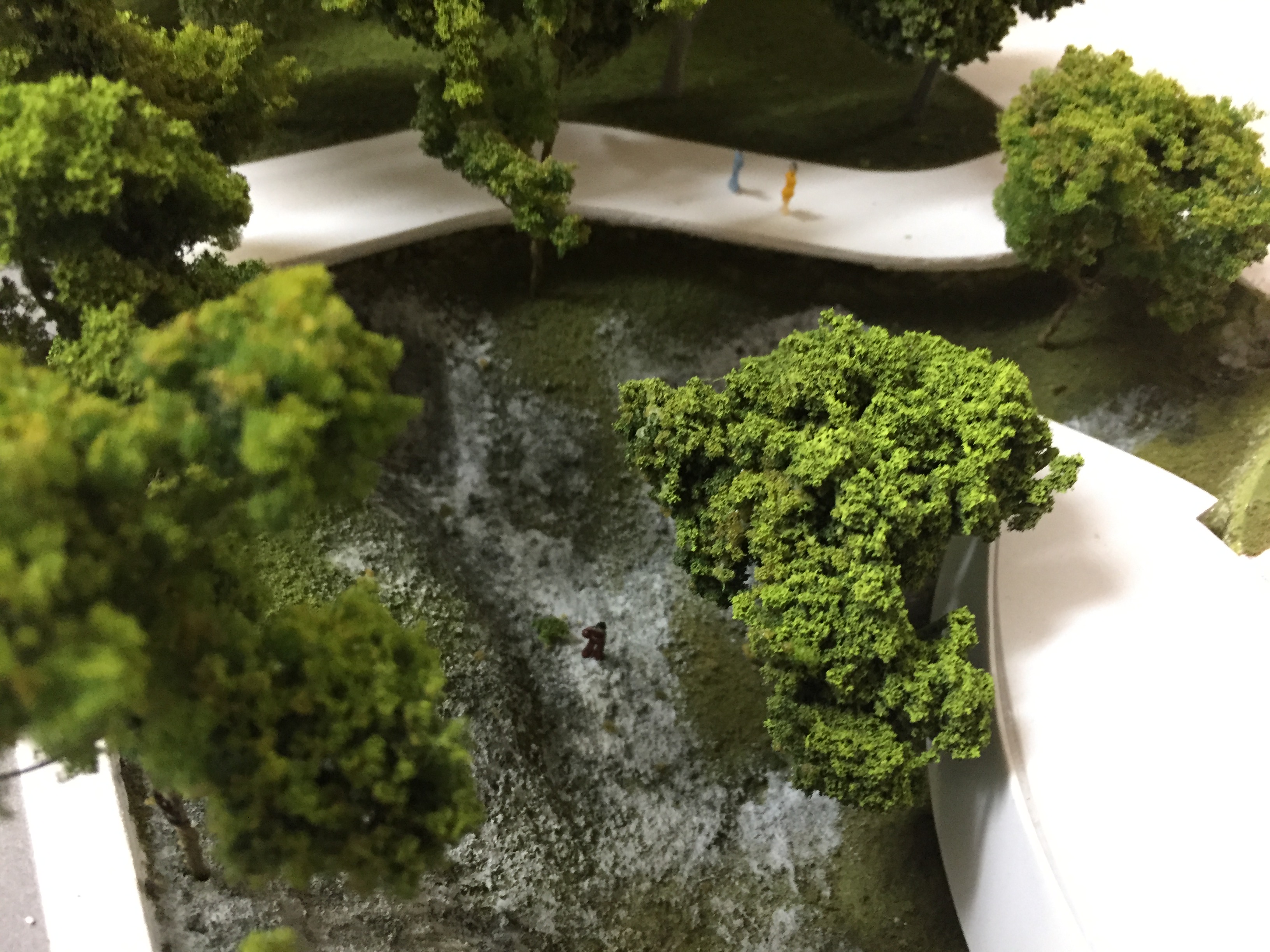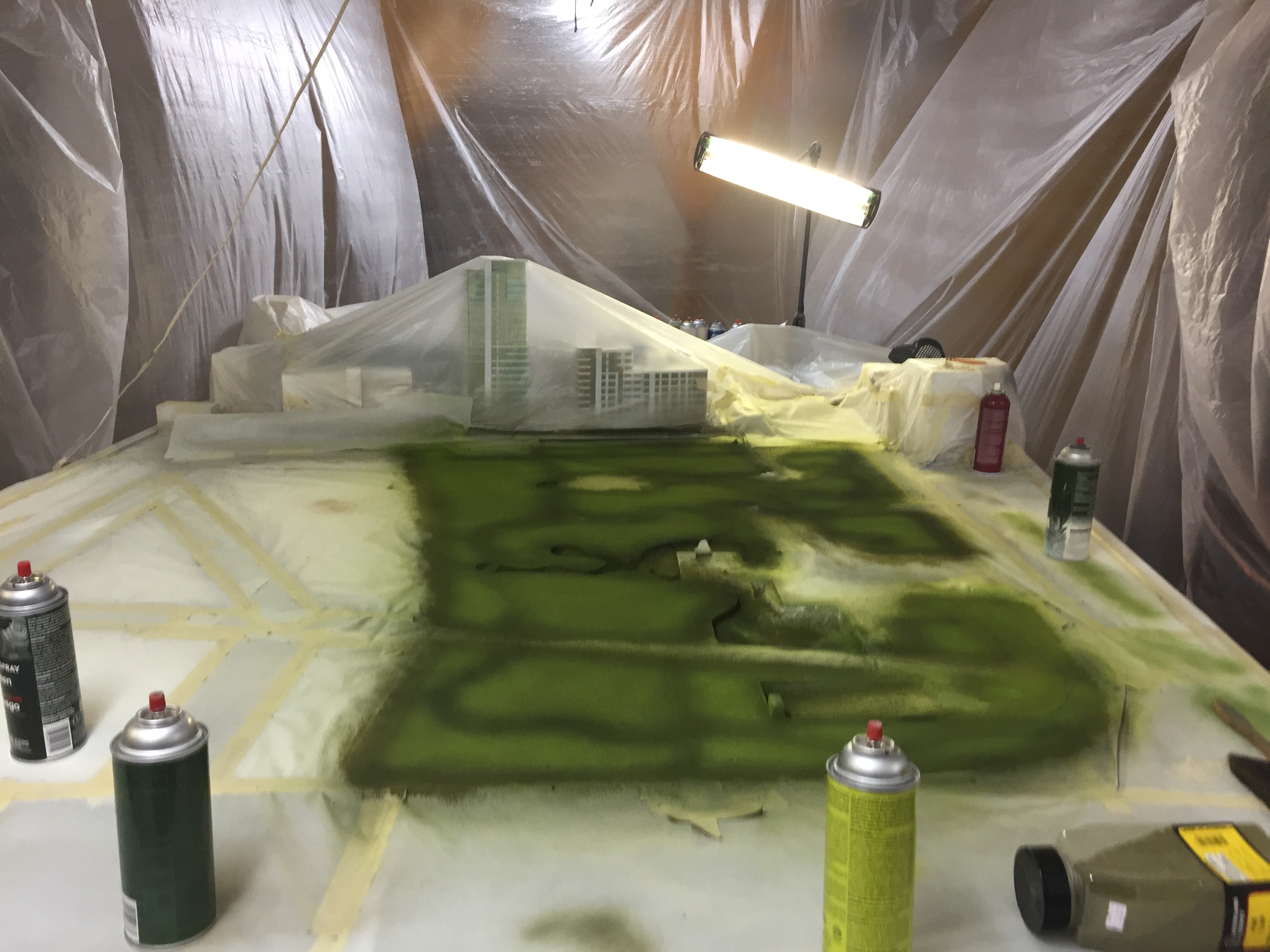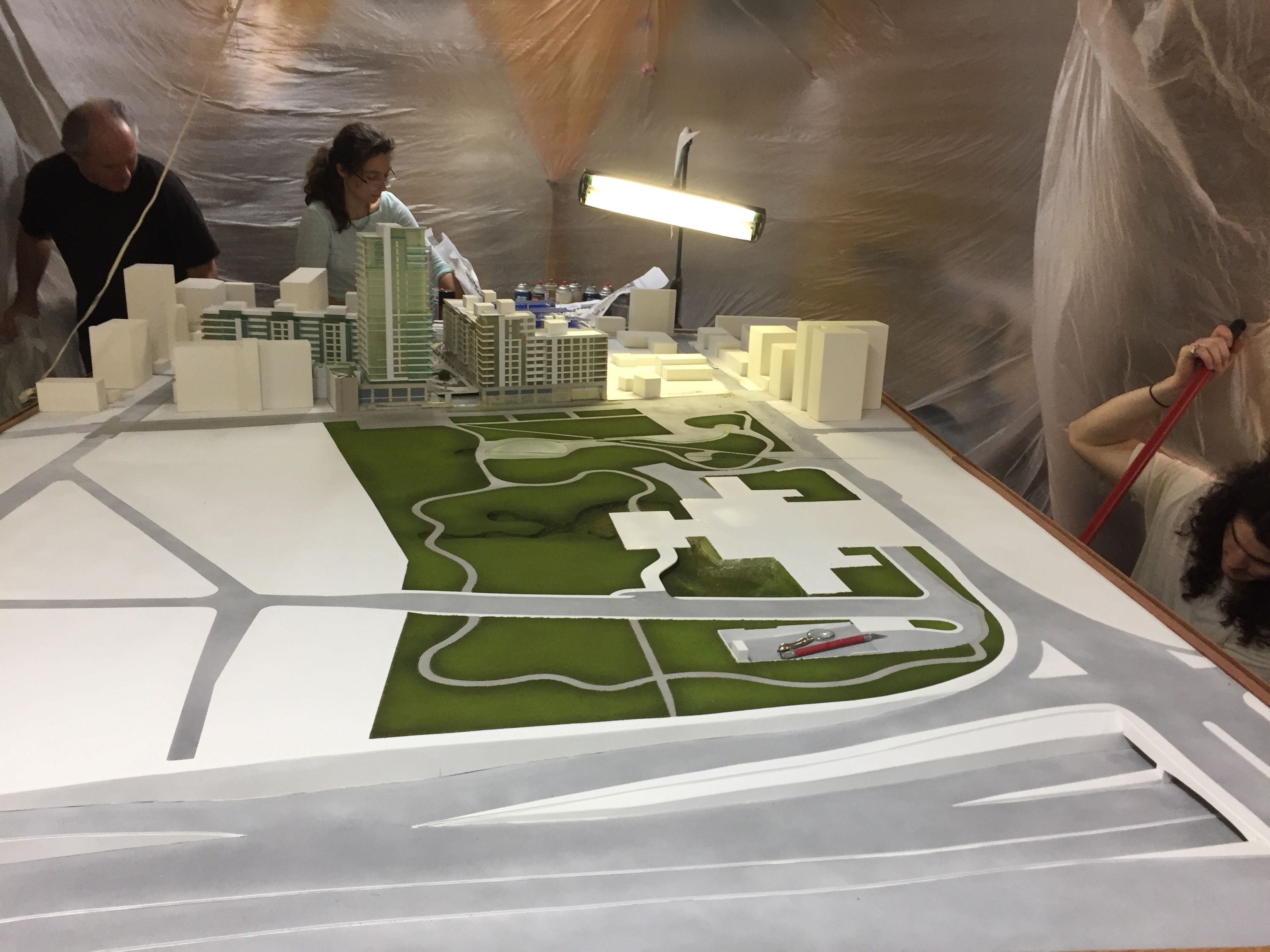 Miscellaneous Undergraduate Work

The following images were done for classes ranging from first to fourth year of my B.Arch at the Polytechnic University of Puerto Rico.

All renders and architectural drawings done in ARCHICAD.
Photostitches and diagrams done in Adobe Photoshop and/or Illustrator.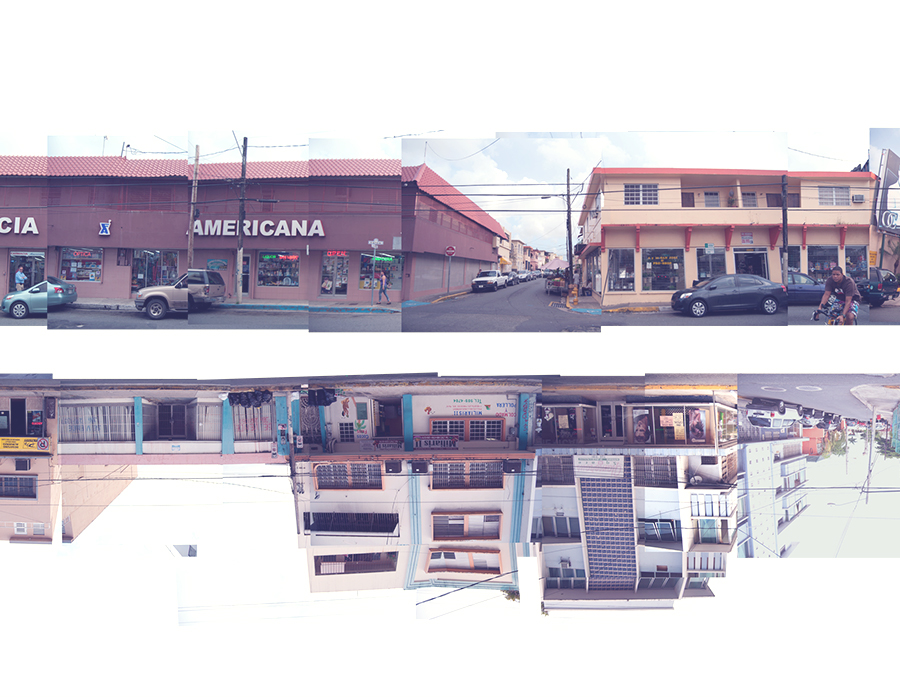 See more ︎